ECAA Anesthesia Specialists
Find A Provider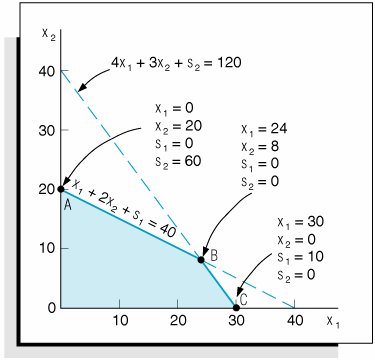 He completed his residency and fellowship program from University of Oklahoma Health Sciences Center. The center is staffed by both university and community physicians. The expanded GU service provides the Fellow with opportunities to develop the ability to handle a large and diverse case load in an efficient and accurate manner. All previous fellows have passed subspecialty boards. Peter is a passionate advocate for emergency medicine; he was involved in the areas of Emergency Department operations, delivery of service, patient satisfaction, risk management and quality improvement.
Self-parking now FREE on MCV Campus for patients and visitors of patients
He is passionate about translating the clinical needs of new technologies into relevant commercial products. Are You A Physician? Click here for work schedules and latest practice information. Access Your Bill Access your accounts and make payments conveniently online. Bachelors of Sociology, Location Greenville. Louis, MO, Additional Information. George Univeristy, Grenada, West Indies. WR Chitwood and K Kernstein eds. In press D'Alonzo RC , et al.
Chapter 4 — Anesthesia for Robotic Cardiac Surgery. D'Alonzo RC , et al. Reg Anesth Pain Med. Steven Hill and Richard D'Alonzo. Saunder, Elsevier, Philadelphia, PA. She also serves in editorial positions for several journals. Her areas of research interest include gender issues and medication compliance.
The thought of private practice had always appealed to me and I began practice in a multi-specialty group in the foothills of the Blueridge Mountains in Hickory, North Carolina. Three years into practice the other gastroenterologists who joined me separated from the multi-specialty group and formed our own independent practice in gastroenterology here in Hickory.
The practice has thrived as we have worked through the many decision points involved in business management including contract negotiations with insurance companies, office management and the always difficult decision of when to add a new associate. We eventually added an endoscopy ASC to our unit which is entirely owned by us as well. We currently are a practice of 8 physicians. With our sons moving on toward college and careers of their own, I have finally allowed more time to devote to my involvement in the ACG.
This has included being elected North Carolina Governor. I have also been very involved with the political aspect of medicine, especially at the state and federal level and am serving on several committees by request of the North Carolina Medical Society. Levitt completed his undergraduate education at the University of Pennsylvania major: Levitt developed an interest in therapeutic endoscopy, IBD, and liver disease.
Wishing to pursue a career as a clinical gastroenterologist, he joined a single specialty GI practice in San Jose, CA after fellowship, where he is delighted to practice in a stimulating and collegial environment, while providing first-rate patient-centered care. Levitt also participates in original clinical research, and has contributed multiple abstracts and published articles in peer-reviewed journals.
Raj Majithia completed his medical school and internal medicine residency at Eastern Virginia Medical School. He completed his gastroenterology and hepatology fellowship at Georgetown University and Washington Hospital Center. Majithia joined the University of North Carolina — Johnston Health Care as a clinical gastroenterologist focusing on biliary and therapeutic endoscopy.
During his training, Dr. Majithia was elected to serve on the American College of Gastroenterology training committee which is responsible for responsible for coordinating activities, programs and outreach relating to training programs and trainee members of the College.
He has been actively involved in clinical research, quality improvement, and endoscopy. Majithia has published numerous articles and abstracts.
His current research interests include outcomes research and pancreatobiliary research. He practices in an outpatient office and actively spends time with inpatient consults and procedures. Majithia is actively involved in mentoring fellows, residents, and medical students in research.
She received her undergraduate degree from the University of Pennsylvania and earned her medical degree from Temple University. She completed a residency in internal medicine at Temple University, followed by a 3-year fellowship in gastroenterology and hepatology at the University of Virginia, where she was chief fellow. She stayed on for an additional year of advanced endoscopy training at UVA, where she was trained in ERCP, endoscopic ultrasound, deep enteroscopy, endoscopic mucosal resection, and other advanced techniques.
Her research interests include GI bleeding, emerging technologies, and endoscopic innovation. She is active in clinical research, and has contributed to multiple peer-reviewed publications, as well as numerous abstracts and book chapters. She enjoys mentoring medical students, residents, and fellows in both clinical and research environments. She received her medical degree from Boston University.
She completed her internal medicine residency at New York University and her fellowship at New York University where she had advanced training in Endoscopic Ultrasound. Her clinical interests include: GI oncology, pancreatic cysts and innovative uses of Endoscopic Ultrasound.
She is in academic medicine because of her commitment to teaching, interdisciplinary care of patients, as well as the work life balance it offers. She is part of a dual physician family and has two young children.
I have published over peer-reviewed articles and 19 book chapters. My clinical expertise mirrors my academic interests. I developed a passion for research during my Bachelor of Science Degree in Anatomy where research was a heavy part of the curriculum. I find an academic career rewarding, as the working week is so varied. I have the opportunity to both care for patients and conduct research projects. Clinical interests include celiac disease, malabsorption syndromes, gender-related biases in medicine, and issues related to work-life balance, given she is in a dual-physician marriage with 3 school-aged children.
Outside of work, she loves distance running, rollerblading, reading, and spending time with family. I moved over to Northwestern in for my Residency in Internal Medicine and stayed on to complete my Gastroenterology and Hepatology fellowship there before joining the faculty in I am currently NIH funded to study the pathogenesis of GERD and also the development of new technologies to investigate swallowing disorders.
In addition, I have been the primary investigator on a number of Industry funded projects ranging from investigator initiated physiologic studies to clinical trials involving new medications and medical devices Phase III and IV. My current clinical practice focuses on refractory GERD and esophageal motor diseases and I also serve as Editor of the journal Diseases of the Esophagus. I have always enjoyed the variety that academic medicine allows and have a strong commitment to mentoring trainees and junior faculty.
Quillen VAMC for five years. Pop is currently employed by Carteret Healthcare in Morehead City, NC where she is tasked with the development of a Gastroenterology service line. American College of Gastroenterology: The latest transatlantic sortie to Houston took place in Clinically, I would regard myself as a general gastroenterologist with some focus on the areas of clinical research interest. I also have a long-standing interest in Medical Education and have been particularly involved in medical student, GI fellowship and program director education, the latter through the World Gastroenterology Organization and ACG supported Train-the-Trainers program, as well as the ACG young faculty program.
I served as Editor-in-Chief of the American Journal of Gastroenterology and maintain an active role on editorial boards and manuscript reviewing. I am happy to share my experiences and learning gained over the years in clinical research, education and medical publishing with potential mentees. Raffals is a native of Indiana. In , she joined the Gastroenterology and Hepatology Division at Mayo Clinic, where she is a member of the Inflammatory Bowel Disease interest group.
Her primary research interests include ileal pouch dysfunction and the interactions of gastrointestinal dysmotility, the intestinal bacterial community, and inflammatory bowel disease. She currently serves as the Program Director for the Gastroenterology fellowship program. Raffals enjoys spending her spare time with her husband Reeghan and two young daughters, ages 6 and 8.
Her hobbies include reading, exercising, cooking, and hiking. I am a full Professor of Medicine and my research interest has been in benign and malignant pancreatic disease and endoscopic ultrasound application to the pancreas. I have been an active member of the American College of Gastroenterology serving on the Training committee as a member for 6 years, including as serving as its chairman until My career focus has been on education of GI fellows and medical residents.
I moved in the Midwest for my medical training: I am in charge of the inflammatory bowel disease clinic. While similar endeavors are usually undertaken in academic centers, the challenge of expanding advances in IBD care to the community has been rewarding. I mostly do general gastroenterology, as well as motility work and run the motility lab at our clinic.
It is a branch of the main hospital in Ohio. We do have fellows and residents here so I stay involved with education and some research, mostly clinical research.
I would describe this practice as a blend of academic and clinical. This is close to where I grew up and my husband and I decided to return to Florida to be close to my parents. I have 2 children- ages 11 and 13 now and so had to do the work-life balance or dance like I sometimes call it throughout my career. His academic interests include teaching students, residents and fellows in both geriatrics and Quality Improvement and Patient Safety and curriculum development in these topics.
Brijen is interested in helping to teach and better understand shared decision making in the older population for colon cancer screening. He is the recipient of a Hartford Center of Excellence grant and a Hearst Foundation grant to train chief resident in Geriatric principles. He has published review articles and textbook chapters on fecal incontinence, constipation, and colon cancer screening in the geriatric population.
New Ulm Medical Center Status: Essentia Health - Park Rapids Status: Essentia Health Sandstone Status: Essentia Health Virginia Clinic Status: Ridgeview Medical Center Status: Rice Memorial Hospital Status: Sanford Cancer Center Worthington Status: Fairview Lakes Medical Center Status: Baptist Cancer Center-Grenada Status: Singing River Hospital Status: Cox Cancer Center Branson Status: Saint Francis Medical Center Status: Southeast Cancer Center Status: Saint Luke's Hospital Status: University of Missouri - Ellis Fischel Status: Capital Region Southwest Campus Status: Freeman Health System Status: Mercy Hospital Joplin Status: Research Medical Center Status: Truman Medical Center Status: Heartland Regional Medical Center Status: Mercy Hospital Saint Louis Status: Missouri Baptist Medical Center Status: Saint Anthony's Medical Center Status: Washington University School of Medicine Status: CoxHealth South Hospital Status: Mercy Hospital Springfield Status: Missouri Baptist Sullivan Hospital Status: Billings Clinic Cancer Center Status: Saint Vincent Healthcare Status: Bozeman Deaconess Hospital Status: Saint Peter's Community Hospital Status: Kalispell Regional Medical Center Status: Community Medical Hospital Status: Heartland Hematology and Oncology Status: Nebraska Cancer Research Center Status: Nebraska Hematology and Oncology Status: Southeast Nebraska Cancer Center Status: Alegent Health Lakeside Hospital Status: Creighton University Medical Center Status: Nebraska Cancer Specialists - Omaha Status: Nebraska Medicine-Village Pointe Status: Midlands Community Hospital Status: Cancer and Blood Specialists-Henderson Status: Cancer and Blood Specialists-Shadow Status: Cancer and Blood Specialists-Tenaya Status: Cancer Therapy and Integrative Medicine Status: Comprehensive Cancer Centers of Nevada Status: Summerlin Hospital Medical Center Status: Radiation Oncology Associates Status: Renown Regional Medical Center Status: Dartmouth Hitchcock Medical Center Status: AtlantiCare Surgery Center Status: Hunterdon Medical Center Status: Hackensack University Medical Center Status: Bayshore Community Hospital Status: Saint Barnabas Medical Center Status: Monmouth Medical Center Status: Memorial Sloan Kettering Monmouth Status: Morristown Medical Center Status: Jersey Shore Medical Center Status: Presbyterian Kaseman Hospital Status: Roswell Park Cancer Institute Status: Glens Falls Hospital Status: North Shore University Hospital Status: Lenox Hill Hospital Status: Mount Sinai Hospital Status: Rochester General Hospital Status: University of Rochester Status: Memorial Sloan Kettering Westchester Status: Dickstein Cancer Treatment Center Status: Waverly Hematology Oncology Status: Oncology Specialists of Charlotte Status: Southern Oncology Specialists-Charlotte Status: Haywood Infusion Center Status: Duke University Medical Center Status: Wayne Memorial Hospital Status: Hendersonville Hematology and Oncology at Pardee Status: James Earl Radford Phone: Park Ridge Health Status: Southern Oncology Specialists-Huntersville Status: Onslow Memorial Hospital Status: Matthews Radiation Oncology Center Status: Duke Raleigh Hospital Status: Rowan Regional Medical Center Status: Novant Health Oncology Specialists Status: Roger Maris Cancer Center Status: Sanford Broadway Medical Center Status: Sanford Clinic North-Fargo Status: Essentia Health - Jamestown Clinic Status: Trinity Cancer Care Center Status: Strecker Cancer Center-Belpre Status: Miami Valley Hospital South Status: Adena Regional Medical Center Status: Bethesda North Hospital Status: Good Samaritan Hospital - Cincinnati Status: Case Western Reserve University Status: Cleveland Clinic Foundation Status: MetroHealth Medical Center Status: Grant Medical Center Status: Mount Carmel East Hospital Status: Riverside Methodist Hospital Status: Good Samaritan Hospital - Dayton Status: Miami Valley Hospital Status: Samaritan North Health Center Status: Delaware Radiation Oncology Status: Grady Memorial Hospital Status: Hematology Oncology Center Incorporated Status: Mercy Cancer Center-Elyria Status: Armes Family Cancer Center Status: Blanchard Valley Hospital Status: Orion Cancer Care Status: First Dayton Cancer Care Status: Greater Dayton Cancer Center Status: Kettering Medical Center Status: Fairfield Medical Center Status: Marietta Memorial Hospital Status: Knox Community Hospital Status: Licking Memorial Hospital Status: Newark Radiation Oncology Status: Southern Ohio Medical Center Status: Springfield Regional Cancer Center Status: Springfield Regional Medical Center Status: ProMedica Flower Hospital Status: Mercy Saint Anne Hospital Status: University of Toledo Status: Upper Valley Medical Center Status: Saint Ann's Hospital Status: Integris Cancer Institute of Oklahoma Status: Integris Southwest Medical Center Status: Mercy Hospital Oklahoma City Status: Saint Charles Health System Status: Clackamas Radiation Oncology Center Status: Bay Area Hospital Status: Good Samaritan Hospital Status: Providence Newberg Medical Center Status: Kaiser Permanente Northwest Status: Providence Portland Medical Center Status: Legacy Meridian Park Hospital Status: Lehigh Valley Hospital - Muhlenberg Status: Bryn Mawr Hospital Status: Geisinger Medical Center Status: Ephrata Cancer Center Status: Ephrata Community Hospital Status: The Regional Cancer Center Status: Adams Cancer Center Status: Cherry Tree Cancer Center Status: Armstrong Center for Medicine and Health Status: Lancaster General Hospital Status: Sechler Family Cancer Center Status: Geisinger Medical Oncology-Lewisburg Status: Riddle Memorial Hospital Status: Allegheny Valley Hospital Status: Paoli Memorial Hospital Status: Aria Health-Torresdale Campus Status: Drexel University School of Medicine Status: Fox Chase Cancer Center Status: Thomas Jefferson University Hospital Status: Allegheny General Hospital Status: West Penn Hospital Status: Geisinger Cancer Services-Pottsville Status: Community Medical Center Status: Geisinger Medical Oncology-Selinsgrove Status: Geisinger Medical Group Status: Mount Nittany Medical Center Status: Chester County Hospital Status: Lankenau Medical Center Status: Doctors Cancer Center Status: San Juan City Hospital Status: Rhode Island Hospital Status: Women and Infants Hospital Status: Beaufort Memorial Hospital Status: Medical University of South Carolina Status: Gibbs Cancer Center-Gaffney Status: Tidelands Georgetown Memorial Hospital Status: Greenville Memorial Hospital Status: Saint Francis Cancer Center Status: Self Regional Healthcare Status: Gibbs Cancer Center-Pelham Status: Spartanburg Medical Center Status: Cookeville Regional Medical Center Status: Thompson Cancer Survival Center Status: